'Tis The Season to Get Baked: A Stoner's Guide to Christmas
We've got you covered from head to toe this festive season! Check out our tips and tricks because 'Tis The Season to Get Baked: A Stoner's Guide to Christmas.
We're living in strange times.. wouldn't you agree?
Depending on where you live, different do's and don'ts for going out in public are in place, and it can feel stressful, to say the least.
CBD & THC May Help With Depression
Sure, Christmas can be one of the most wonderful times of the year.
Gifts, warm wishes, season greetings, and most importantly: marijuana will help to get through the rest of 2020.
For many, Christmas just isn't cool. Depression and anxiety rear their ugly heads, and some feel even more isolated than ever.
Studies have shown that CBD and THC may be helpful in decreasing depression and anxiety.
---
Stoner Guide Tip #1
Making CBD or THC Gummies!
Create a delicious batch of gummies so you have them on hand at all times.
Plus, making them is relaxing and calming, too!
Throw on a little Christmas music, and be present, in-the-moment doing something fun indoors.
The results will yield fun little gummies and you may start to feel better after taking them for a few days.
Of course, everyone is different.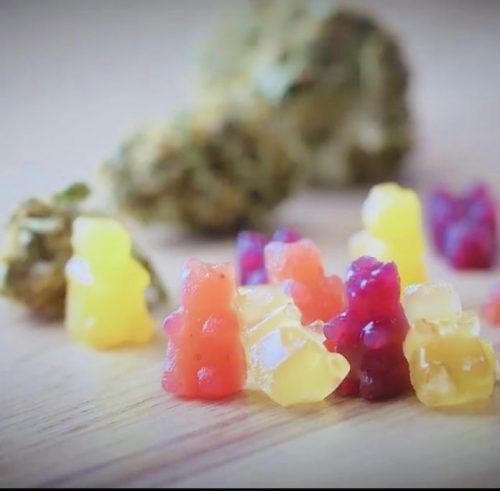 Calories: 3kcal
THC: 175 mg per batch
Author: Steph Van De Ven
1

tbsp

cannabis tincture

1

cup

strawberries or fruit of choice

½

cup water

1

tbsp

lemon juice

2

tbsp

honey ⅓

1/3

Ounce

gelatin

(Agar is also an option)
Blend 1 cup of strawberries with the water till smooth.

Strain through a sieve into a pot.

On medium heat add the lemon juice and honey and take off the heat.

While off the heat but still hot, add your cannabis tincture and gelatin and stir well.

Divide the mixture in a gummy bear silicone matt, and refrigerate or blast-chill in freeze for at least an hour till gelatin is set.
Calories: 3kcal | Carbohydrates: 1g | Protein: 1g | Fat: 1g | Saturated Fat: 1g | Sodium: 1mg | Sugar: 1g | Vitamin C: 6mg
---
Stoner Guide Tip #2
Create a Cannabis-Cozy Atmosphere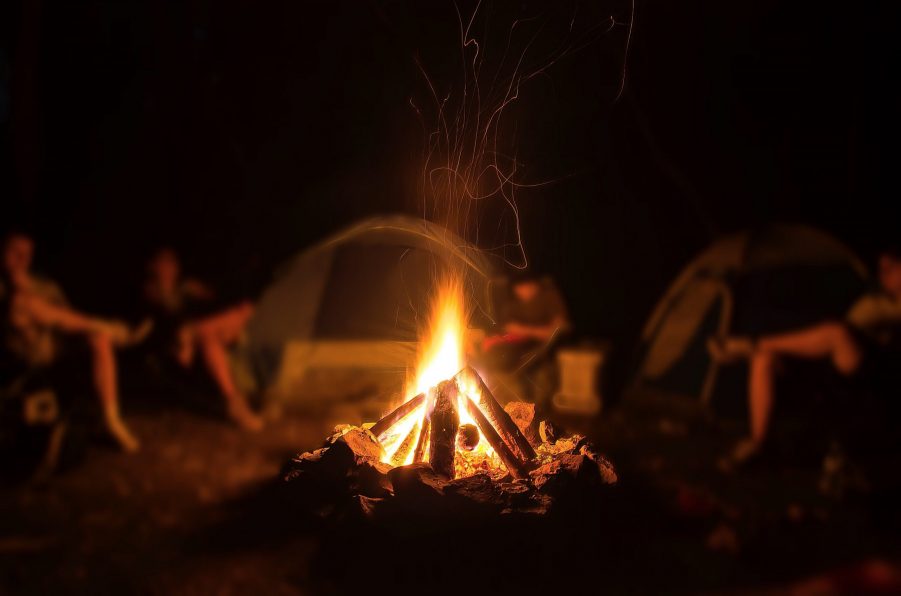 Creating the perfect ambiance or atmosphere for the holiday's is a stoner's priority!
Have a fireplace or outdoor firepit? Turn that bad boy on! Candles? Get them lit!
Grab some cozy slippers, jogging pants, hoodies and comfies and decorate your place for Christmas while listening to your fav holiday music!
(I wouldn't be Canadian if I didn't tell you to turn on some Michael Buble, because nothing (besides weed) says Christmas like Buble!)
Creating a cozy atmosphere in your home increases all of those feel-good chemicals like endorphins that get you in the right kind of mood.
( and we could all use a but of Christmas cheer in 2020, right?)
String up lights, decorate the tree, and just let yourself get consumed with Christmas for an afternoon. Wrap some gifts, and get festive.
Of course, having a delicious Cannabis Christmas Drink is a must too!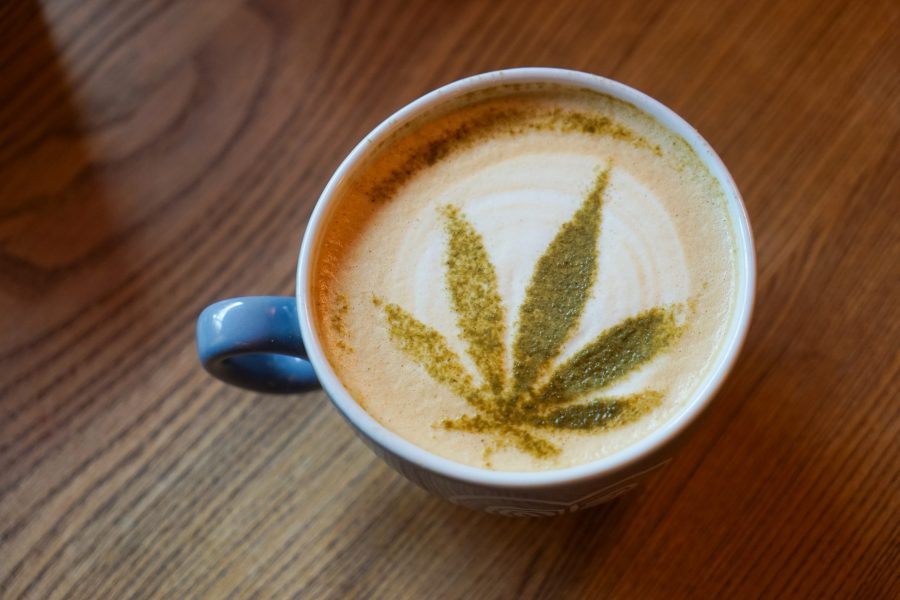 ---
Stoner Guide Tip #3
Cooking with Cannabis
If you live alone, with your significant other, or roommate, why not spent the day messing up the Canna Kitchen properly?
Grab all of your favorite Cannadish recipes or get our Cannabis Cooking Kit ( with Cookbook) and create!
My special tip for you is: make a bunch of Cannabutter, STAT!
This way, you've got enough on hand to make whatever your heart desires.
Some of our favorite Christmas edible recipes are: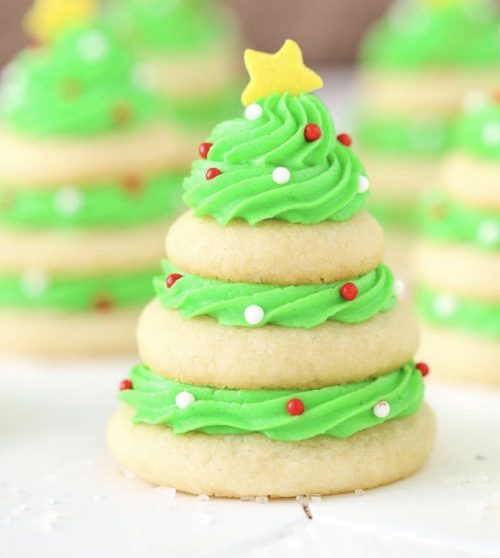 ---
Stoner Guide Tip #4
Stoner Shop 'Til You Drop!
There are so many wonderful things you can buy online for yourself, or the stoner in your life!
We've got a Christmas Gift Guide that you'll love with 15 of our favorite gifts from reputable Cannabis-focused companies around the globe.
Spend a little time chilling out after munching on some edibles or having a smoke, and shop online for Cannabis products.
From CBD coffee to Cooking utensils, you won't run out of things to buy!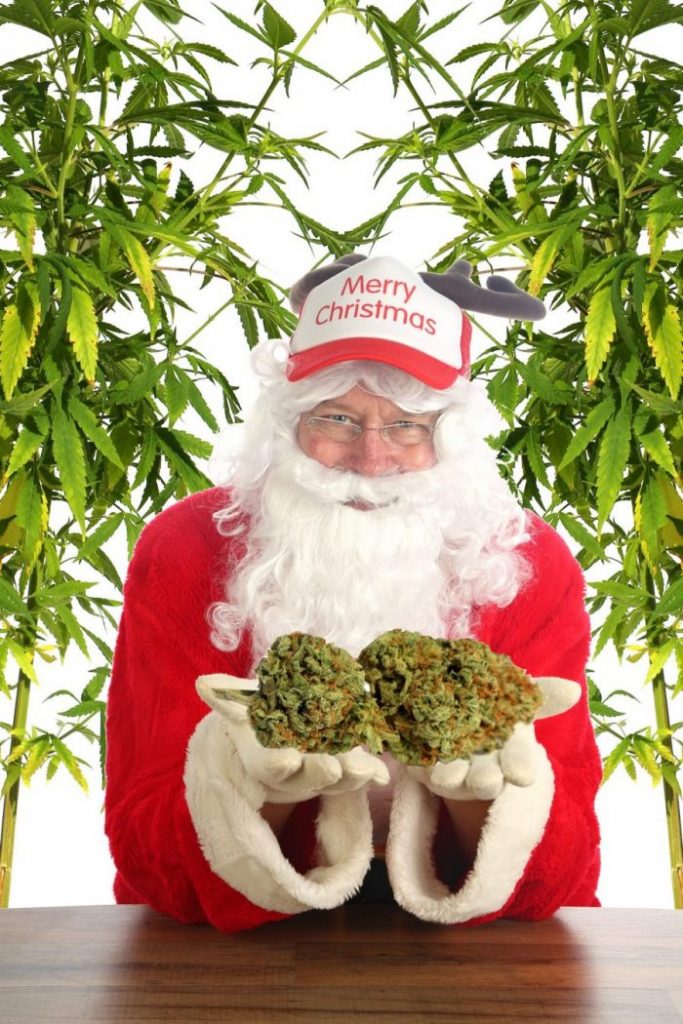 ---
Stoner Guide Tip #5
Grab Your Edibles & Get Outside!
One thing we CAN do? Get outside and enjoy the season.
Plus? If you have a backyard or park nearby, you can enjoy the fresh air and all that this time of year has to offer.
Make yourself a tasty little traveler with Cannabis Hot Chocolate and get outside!
Let that vitamin D wash over you, and soon enough, you'll feel a warm buzz that will make everything feel groovy.
Share your Stoner Tips with us in the comments below so we can spread the Cannabis Christmas Cheer!