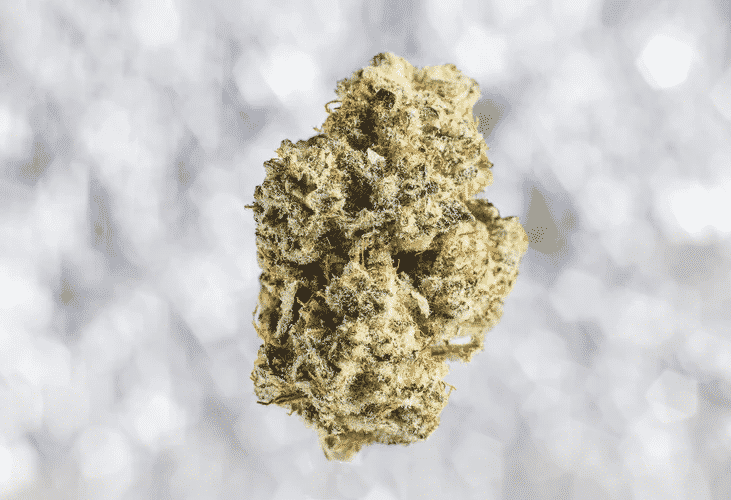 Is CBD Oil Legal
in
Nebraska
?
Under the Nebraska Hemp Farming Act, hemp-derived CBD oil and other products with 0.3% or less THC are legal in the state(6).
The Nebraska Hemp Farming Act or Legal Bill 657 was signed into law in March 2019, allowing the cultivation and commercialization of hemp-derived CBD products with no more than 0.3% THC.
Following the 2018 Farm Bill, industrial hemp was removed from the Controlled Substances Act (CSA). CBD products with 0.3% or less THC became legal at the federal level(7).
Meanwhile, marijuana remains a Schedule 1 drug under the CSA, given THC's high risk for abuse because of its psychoactive effects(8).
Despite industrial hemp's legalization, the Food and Drug Administration (FDA) does not approve the use of CBD products as dietary supplements.
The FDA issued memorandums warning companies that make unwarranted claims about CBD(9).
To follow the FDA's regulations, most CBD brands provide disclaimers regarding CBD use on their websites.
While LB 657 only specifies that cultivator, processor-handler, and broker license applicants should be 18 years old, many CBD retailers often require users to be at least 18 to purchase CBD products(10).
More research is needed to prove CBD's effectiveness in treating various medical conditions.
Nebraska CBD Laws
The Nebraska Hemp Farming Act or Legal Bill 657 was approved by Governor Pete Ricketts(11). This law allows farmers and businesses to cultivate, handle, and process hemp plants and sell hemp products for commercial purposes.
According to the law, hemp refers to the Cannabis sativa plant, including viable seeds and all derivatives, extracts, cannabinoids, acids, and salts, with no more than 0.3% THC on a dry weight basis.
The law is in line with the 2018 Farm Bill, which removes hemp from the Schedule 1 drug category(12).
Before the approval of LB 657, the Nebraska Unicameral passed LB 390, allowing the University of Nebraska and Nebraska Medicine as the only entities that can produce or possess CBD for a pilot program or study(13).
According to this bill, CBD could only be obtained from or tested at the University of Nebraska Medical Center and dispensed by the Nebraska Medicine Research Pharmacy.
Moreover, only patients with intractable seizures and treatment-resistant seizures could obtain CBD(14). Qualified patients should have a written order from a physician licensed to practice medicine and surgery in Nebraska.
The use of Epidiolex, an FDA-approved CBD product, helps treat seizures associated with rare cases of epilepsy(15).
In 2018, before LB 657 took effect, Nebraska Attorney General Doug Peterson released a memorandum to law enforcement. The memorandum emphasized that it was illegal to possess, manufacture, or distribute CBD in Nebraska.
However, with the recent enactment of LB 657, allowing the use and distribution of hemp-derived CBD products with 0.3% or less THC, CBD industries in the Cornhusker State are expected to grow(16).
Note that while Nebraska law regulates the use of industrial hemp, cannabis or marijuana use remains illegal.
CBD Possession Limits in Nebraska
Possession of hemp-derived CBD in Nebraska is legal as long as the product comes from hemp cultivated under state regulations(17).
Moreover, the transport of hemp-derived CBD products to Nebraska is allowed, given that they contain no more than 0.3% THC.
However, a peace officer may detain individuals carrying or transporting hemp if they fail to show their cultivator license or the necessary documentation.
Meanwhile, as marijuana remains a Schedule 1 drug, possession of one ounce or less is considered an infraction punishable by up to a $300 fine(18).
More than one-ounce possession is a misdemeanor punishable by up to three months of imprisonment and a maximum fine of $500.
Moreover, possession of more than one pound is a felony punishable by up to five-year imprisonment and a maximum fine of $10,000.
Licensing Requirements
Before individuals can cultivate, process, market, or transport industrial hemp in the state of Nebraska, they must apply to the Nebraska Department of Agriculture.
The application should include the following details(19):
Full name

Birthdate

Mailing address

Telephone number

Valid email address

Square footage of a greenhouse or indoor space for cultivation

Address, legal description, location ID, and GPS coordinates for each field

Maps showing each site where hemp will be cultivated
Applicants, both individuals and entities, should also pay a non-refundable application fee, site registration fee, and a site modification fee to the Department of Agriculture.
Individual applicants must be at least 18 years old to be considered for the cultivator, processor-handler, and broker license applications.
All hemp-derived CBD products must undergo laboratory tests for THC concentration by a licensed testing facility approved by the department. Test results must indicate the location ID where the hemp was cultivated.
Penalties for selling or manufacturing marijuana and other controlled substances in Nebraska include a $25,000 fine and imprisonment of one to twenty years(20).
Testing Requirements
Before harvest, hemp plants should undergo testing by a licensed testing facility approved by the department.
When test results are adverse, the department may require a licensee to conduct further tests and may require harvest and destruction of those non-compliant plants(21).
Buying CBD
Legally
Before buying CBD hemp oil and other products in Nebraska, consumers must check if the CBD brand sources its hemp from licensed hemp growers.
The CBD product label and packaging should also include the amount of CBD per serving, net weight, list of ingredients, manufacturer's name, recommended dosage, and CBD type.
Users should find the product's certificate of analysis (COA), usually available on the brand's website. Consumers can use the COA to verify the actual CBD content compared to the product label claim.
The COA must indicate that the product contains no more than 0.3% THC, following Nebraska law on hemp-derived CBD products.

How to Choose Which CBD Products to Buy
While CBD oil tinctures are the most common CBD product, various forms are available for users, including edibles, like gummies and chocolate bars, topicals like lotions, creams, and balms, vapes, and pet treats.
However, before buying CBD products in Nebraska, consumers should ensure that these products are sourced from licensed hemp growers.
Reliable CBD sellers are also transparent with their accreditation, licenses, and certifications from agencies like the US Hemp of Authority and the US Department of Agriculture (USDA). Membership to hemp organizations is another relevant factor in choosing CBD products.
Users must check whether the CBD products undergo third-party lab testing. High-quality CBD products contain the same or higher CBD concentration than what is advertised.
Third-party lab results must also indicate that the CBD products are free from pesticides, residual solvents, heavy metals, and other harmful contaminants.
Users should search for the CBD brand's rating from the Better Business Bureau (BBB).
BBB-accredited brands show excellent customer service, transparency, and ethical business practices.
Where to Buy CBD Products Legally
While there are a few CBD shops available in Nebraska, these numbers are expected to grow following the enactment of LB 657.
Users can buy CBD products from state retailers or dispensaries. They can also buy CBD online through the brand's official website.
The information on the product pages should help consumers check whether the brand's products meet the requirements set in the Nebraska Hemp Farming Act.
Some health and wellness or CBD stores in Nebraska with at least an A rating from BBB include the following:
American Shaman Omaha
Omaha
Phone: (402) 932-2144
Populum
Omaha, NE
Phone: (402) 932-2144
CBD Remedies
Lincoln, NE
(402) 937-2181
CBD Therapy for People and Pets
Omaha, NE
(888) 612-6556
CBD brands with high ratings and accreditations from BBB are reliable as they are evaluated in transparency, customer service, and ethical business practices.
Understanding CBD
What Is CBD?
CBD is a nonpsychoactive compound found in Cannabis sativa plants. While CBD comes from either hemp or marijuana, CBD is more abundant in hemp.
CBD is known for its therapeutic benefits in medical conditions, such as epilepsy, anxiety, sleeping disorders, and schizophrenia(22).
Despite CBD's known benefits, the compound has its corresponding side effects, such as drowsiness, dry mouth, diarrhea, and fatigue(23).
Users can choose from CBD oil products, topicals, edibles, and pet treats.
What Are the Types of CBD?
CBD products have three types: full-spectrum, broad-spectrum, and CBD isolates.
Full-spectrum CBD products contain a complete range of compounds, including CBD, THC, terpenes, and flavonoids.
Terpenes give cannabis plants' unique aroma and flavor, while flavonoids are responsible for the vivid colors.
The complete range of compounds creates a synergy known as the "entourage effect," which suggests a greater efficacy when taken together than individually(24).
Broad-spectrum CBD is like full-spectrum CBD without THC. Thus, users can maximize the entourage effect while not worrying about THC's euphoric effects.
CBD isolates are pure CBD extracted separately from all other cannabinoids. While these CBD products do not produce the entourage effect, users can maximize CBD's benefits.
Before purchasing CBD products, users should consult healthcare providers for proper CBD use and dosage.
CBD vs. THC
Cannabidiol (CBD) is non-psychoactive, while THC induces psychoactive effects.
Cannabis or marijuana contains higher THC content. Thus, recreational or medical marijuana is often illegal because of potential abuse(25).
Users should study laws from individual states and buy cannabis products in areas that allow the recreational use or medical use of marijuana.
Conclusion
Following the 2018 Farm Bill, CBD purchase is legal in all 50 states of the United States.
In Nebraska, hemp-derived CBD products regulated by the Nebraska Department of Agriculture are allowed.
Moreover, in line with the 2018 Farm Bill, hemp products should contain no more than 0.3% THC.
Marijuana remains illegal in Nebraska, and possession, sale, or cultivation of the cannabis plant entails corresponding penalties and punishments.
Thus, users should study state laws and purchase cannabis products in states that legalize recreational or medical cannabis.
*All information shared in this article was retrieved in November 2020. Changes may occur when new regulations on CBD use come in.
---
Legislative Bill 657. (2019). Retrieved from

https://nebraskalegislature.gov/FloorDocs/106/PDF/Slip/LB657.pdf

Legislative Bill 657. (2019). Op Cit.

U.S. Food and Drug Administration. (2020, Oct. 1). FDA Regulation of Cannabis and Cannabis-Derived Products, Including Cannabidiol (CBD). Retrieved from https://www.fda.gov/news-events/public-health-focus/fda-regulation-cannabis-and-cannabis-derived-products-including-cannabidiol-cbd

NORML. Nebraska Laws and Penalties. Retrieved from

https://norml.org/laws/nebraska-penalties-2/

Legislative Bill 657. (2019). Op Cit.

Legislative Bill 657. (2019). Op Cit.

U.S. Food and Drug Administration. (2020, Oct. 1). FDA Regulation of Cannabis and Cannabis-Derived Products, Including Cannabidiol (CBD). Op Cit.
U.S. Food and Drug Administration. (2020, Oct. 1). FDA Regulation of Cannabis and Cannabis-Derived Products, Including Cannabidiol (CBD). Op Cit.

U.S Food and Drug Administration. (2019, Jul. 23). Warming Letter – Curaleaf, Inc. Retrieved from

https://www.fda.gov/inspections-compliance-enforcement-and-criminal-investigations/warning-letters/curaleaf-inc-579289-07222019

Legislative Bill 657. (2019). Op Cit.

Legislative Bill 657. (2019). Op Cit.

U.S. Food and Drug Administration. (2020, Oct. 1). FDA Regulation of Cannabis and Cannabis-Derived Products, Including Cannabidiol (CBD). Op Cit.

Nebraska Revised Statute 28-464. Retrieved from

https://nebraskalegislature.gov/laws/statutes.php?statute=28-464

Nebraska Revised Statute 28-464. Op Cit.

U.S. Food and Drug Administration. (2020, Oct. 1). FDA Regulation of Cannabis and Cannabis-Derived Products, Including Cannabidiol (CBD). Op Cit.

Legislative Bill 657. (2019). Op Cit.

Legislative Bill 657. (2019). Op Cit.

NORML. Nebraska Laws and Penalties. Op Cit.

Legislative Bill 657. (2019). Op Cit.

NORML. Nebraska Laws and Penalties. Op Cit.

Legislative Bill 657. (2019). Op Cit.

Shannon, S., Lewis, N., Lee, H., & Hughes, S. (2019). Cannabidiol in Anxiety and Sleep: A Large Case Series.

The Permanente journal

,

23

, 18–041. doi.org/10.7812/TPP/18-041.

https://www.ncbi.nlm.nih.gov/pmc/articles/PMC6326553/

Bauer, B. A. (2018, Dec. 20). What are the benefits of CBD — and is it safe to use? Retrieved from https://www.mayoclinic.org/healthy-lifestyle/consumer-health/expert-answers/is-cbd-safe-and-effective/faq-20446700

Russo E. B. (2019). The Case for the Entourage Effect and Conventional Breeding of Clinical Cannabis: No "Strain," No Gain.

Frontiers in plant science

,

9

, 1969. doi.org/10.3389/fpls.2018.01969.

https://www.ncbi.nlm.nih.gov/pmc/articles/PMC6334252/
CBD Clinicals is reader-supported. When you buy through links on our site, we may earn an affiliate commission. Learn more