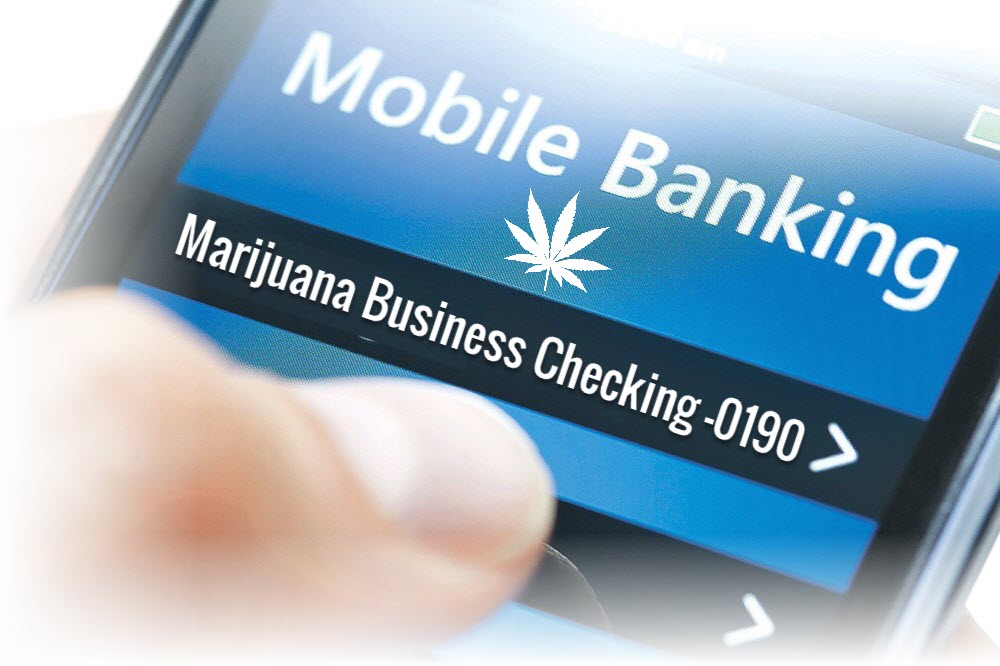 Despite decades of lawmaking and lobbying, cannabis was never considered an essential business for society. Until COVID-19 hit: almost overnight, the pandemic helped the cannabis industry achieve legitimacy as a truly essential service.
But while this happened, the cannabis industry was optimistic this would lead to fair access to banking services, though that remains an uphill battle.
A new report from the Financial Crimes Enforcement Network (FinCEN) has revealed that there has been a steady decline of banks and credit unions that serve state-legal marijuana businesses.
In fact, it is now at a record low since May 2019, with the decline starting from October 2018. From May through June of 2020, there was a drop from 705 down to 695 financial institutions working with marijuana businesses. The FinCEN report states that banks started to work with more cannabis clients late in 2018 when the figures started at 300 and spiked up to 650, though they have only started to see a decline.
According to FinCEN, these "short-term declines" in banks and credit unions providing services in cannabis banking "may be explained by filers exceeding the 90-day follow-on Suspicious Activity Report (SAR) filing requirement."
"Several filers take 180 days or more to file a continuing activity report. After 90 days, a depository institution is no longer counted as providing banking services until a new guidance-related SAR is received," explains the FinCEN report. The Cole Memo, which governs the FinCEN law surrounding cannabis banking issues, states that financial institutions can use 3 categories when referring to their relationships with marijuana companies. These are Marijuana Limited, Marijuana Termination, and Marijuana Priority.
There was another factor mentioned in the report, which could explain why there is a drop in the cannabis businesses being served by banks: the coronavirus pandemic resulted in a reduction of business closures as well as a decline in staffing among banks and credit unions.
The Role of the SAFE Banking Act and HEROES Act
The Secure and Fair Enforcement (SAFE) Banking Act failed in its last round, but the Democrats are looking to reintroduce parts of it in the latest Coronavirus bill, attaching to it the suggestion that it would be helpful for businesses in light of the COVID-19 pandemic.
The bill states that "the purpose…. Is to increase public safety by ensuring access to financial services to cannabis-related legitimate businesses and service providers and reducing the amount of cash at such businesses." All stakeholders, including the United States as a whole, the international cannabis industry, and the post-pandemic economy can benefit from the SAFE Banking Act. It's already been six years since the cannabis industry has not been able to benefit from financial institution services in the way that other legal businesses do, but the only one at fault here is the government. This has done nothing but encourage money laundering and other crimes, especially theft on-site because most cannabusinesses end up having to keep their profits in cash and in-store.
Just a few days ago, Democrats revised the stimulus bill to mitigate the effects of the pandemic on the economy. The updated HEROES Act (Health and Economic Recovery Omnibus Emergency Solutions) pandemic package primarily includes funding for coronavirus testing, the US Postal Service, local and state aid, education security, education, another round of $1,200 stimulus checks, AND most importantly, allow legal cannabis businesses to safely access insurance and banking services.
The revised bill is worth $2.2 trillion, less than the original $1.2 trillion which was introduced in May this year.
"The inclusion of the SAFE Banking Act in the Heroes 2.0 package is a positive development, says Justin Strekal, NORML's political director for cannabis law reform. "In the majority of states that regulate the marijuana marketplace, cannabis businesses have been deemed essential during this pandemic. Unfortunately, at the federal level, prohibition compounds the problems that this emerging industry faces. Small cannabis businesses in particular are facing tough economic times and access to traditional financial tools will help ensure that they can weather this pandemic," adds Strekal.
The HEROES Act is needed by the cannabis industry at large, but continues to meet opposition by the President as well as Senate Republicans. And even if cannabis is already seen as a legitimate, essential sector of business and one that will help the country with economic recovery, unless it is passed it will never see its full potential without the right banking laws put in place.
Even if the HEROES Act wouldn't make cannabis companies entitled to federal assistance, it is critical because it allows cannabis business operators access to banking services thanks to its inclusion of the SAFE Banking Act. Last year, the bipartisan plan was given the green light by the House, and the industry was looking forward to being able to make use of benefits such as credit lines, accounts, and loans. SAFE would remove the penalties faced by cannabis businesses because it is still a Schedule 1 status based on the antiquated Controlled Substances Act.
There is another important reason why the act is so significant: handling cash transactions at cannabis dispensaries and services leads to contamination of cash, since we all know how contagious the coronavirus is. Contamination clearly affects the health of cannabis workers and puts them in great risk, and it's also risky business for customers (many of whom are already suffering health problems).
If the HEROES Act would be approved, this would no doubt be a game-changer especially in the role cannabis plays in assisting economic recovery. And since it also reduces the need to rely on cash, it indirectly reduces contamination and will no doubt help save lives. It has become clear that both lives and our economy rely on the passing of the HEROES Act to stay afloat.
CANNABIS BANK ACCOUNTS AND BANKS, READ MORE…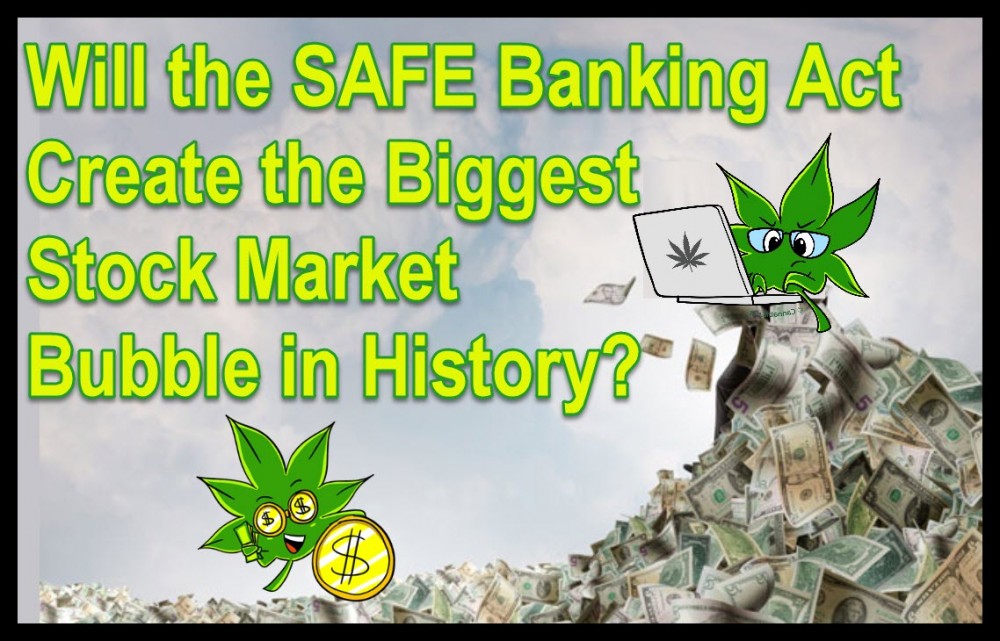 CANNABIS SAFE BANKING ACT STOCK MARKET BUBBLE, MAYBE?
OR..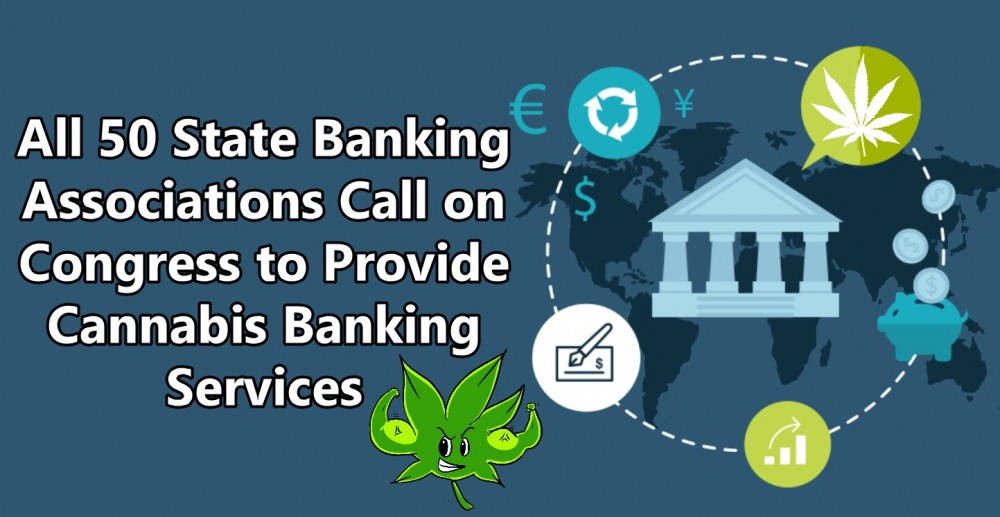 CANNABIS BANKING IN ALL 50 STATES, CONGRESS CALLED ON TO ACT!