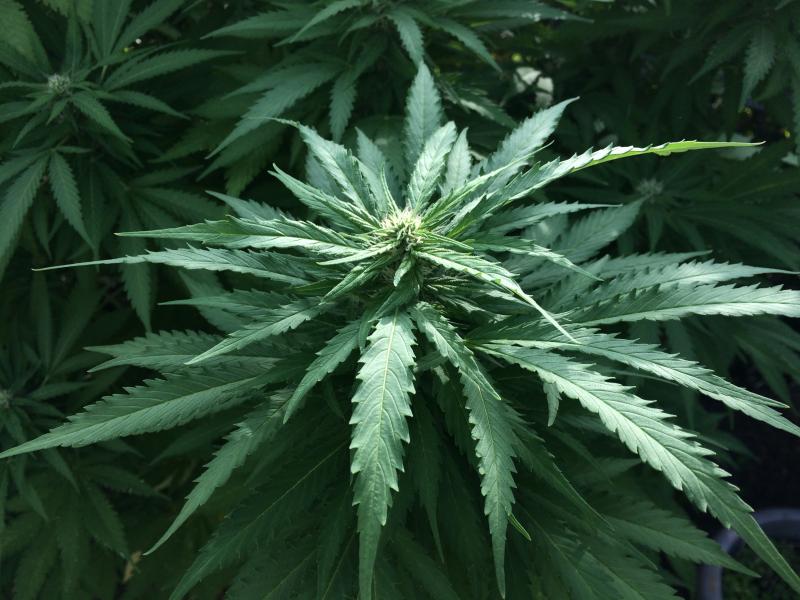 Despite failing at Town Meeting, cannabis cultivation could be coming to town after all — as the Select Board voted to move ahead with the agreement process for Maine-based marijuana grower Casco Botanical to make its products in Dartmouth.
Casco is looking to set up a cannabis growing and manufacturing operation at the Dartmouth Indoor Tennis facility on Route 6, which is in the general business district rather than a special approved marijuana zone.
An article allowing marijuana cultivation in the business district failed at this year's Spring Town Meeting in June.
But the company had been granted a use variance — a document allowing the company to bypass normal zoning rules — by the Zoning Board of Appeals just ten days prior.
The variance allows the company to operate, but it still needs to go through the process of setting up a Host Community Agreement — a contract stipulating terms and conditions of operation — with the town.
Dartmouth sends out a public request for proposals as part of that process to ensure other companies have a fair shot at getting a marijuana cultivation agreement.
Before voting to send out the request, members of the Select Board expressed reservations with the situation, which they called "embarrassing."
"It's clear that Town Meeting voted against it," said board member Stanley Mickelson. "And then we find out that there was a different route. I don't know about the rest of the board, but I was never notified of the decision by the Zoning Board of Appeals until I heard about it on the street."
"I agree with Mr. Mickelson that it was a little embarrassing when we found out," noted Select Board chair Frank Gracie III. "But that decision was made before Town Meeting got the say on the zoning change. So with what the zoning board did, the actual article for town meeting would not have been necessary."
Gracie reminded board members that they had previously unanimously approved the article, and brought up financial reasons to continue with the agreement.
"We have some very difficult financial issues ahead of us, as we all know…to the point where we're gonna have to be talking about layoffs," he said. "The additional revenue that would come from this would save an awful lot of jobs."
"If Town Meeting is angry, personally I'm okay with that," he added.
At full capacity the marijuana operation could generate an estimated $450-500,000 per year in revenue for the town, according to Casco representatives.
"The town of Wareham and city of Fall River are kicking our butts when it comes to generating revenue," observed board member John Haran, voicing support for moving forward.
Town Counsel Anthony Savastano noted, "Legally, statutorily, they have a right to operate in town, and we have to negotiate in good faith. We can't just say no, we're not going to allow you to operate."
"I think this was something to hedge their bets on getting a facility built in town," said Select Board vice chair Shawn McDonald. "I am a little bit upset and ticked off at the process of them basically going behind Town Meeting and getting this, but…I did vote in favor of this."
"It leaves a very bad taste in my mouth," he added.
Attorney Savastano reminded the board that they were just voting on starting the request process. "It's not a foregone conclusion that the people that have the variance will ultimately prevail in that process," he noted.
The board ultimately voted 4-1 to start the agreement process, with board member David Tatelbaum the lone dissenting vote.
"Town Meeting members had twice to vote, and they made it pretty clear twice in a row based on the information they had, they didn't want it," he said. "And that's troubling to me. We're swimming against the tide here."