Best CBD Sugar Scrub Recipes: For Smooth Skin
There's nothing sweeter than a CBD Sugar Scrub! And in this blog, we're going to explore: Best CBD Sugar Scrub Recipes: For Smooth Skin
Long a staple in the self-care world, sugar scrubs have two main purposes: To exfoliating and hydrate the skin.
Sugar provides a sweet, gentle exfoliation. If you have sensitive skin, try sugar scrubs over salt scrubs, since they're less likely to cause irritation.
Add in a high-quality CBD oil, whose anti-inflammatory properties may be the answer for skin issues ranging from acne to dryness.
Smooth, supple skin may be coming your way! Read on to learn more.
Are CBD Sugar Scrubs Good For Dry Skin?
Sugar scrubs exfoliate. This means that any dry or dead skin skills causing blockages, or bumps can be buffed right out.
CBD is known for it's anti-inflammatory properties, as well as it's power to combat all kinds of skin irritations and inflammatory issues.
While more research is needed, you may want to believe the thousands of positive reviews that are lighting the internet on fire!
Removing dead skin cells by scrubbing gently, has a number of benefits, with the biggest one being that it prevents pores from getting clogged.
Using a CBD sugar scrub may help you avoid breakouts before they start as well, and who doesn't want to forecast clear skin all the time?!
As weather in some parts of the world get colder, you'll want your scrub by your side!
How Do I Make a CBD Sugar Scrub?
Easy friends, so easy!
First, you want to target the skin issue you're having most. If it's dry skin, you'll want to add in some honey (anti-inflammatory).
If you're suffering from acne-prone or blocked pores and you've had enough – you may want to consider adding a few drops of tea tree oil to your mix.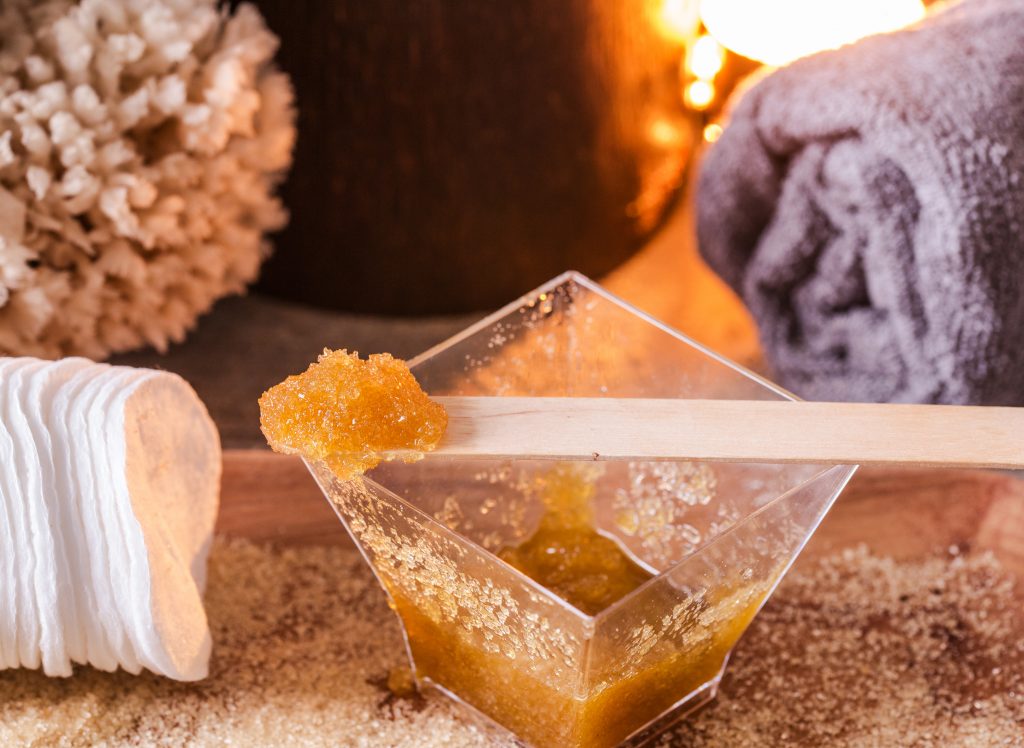 How Do I Store Sugar Scrubs?
Expert Tip: Store your sugar scrubs in a mason jar in the fridge. Keeping it nice and cool is key – and will feel super good on your skin.
Just bring it out 30 minutes before you plan to apply it, and use a fork or spoon to 'fluff' it up before you start scrubbing.
In case your skin feels inflammed, a nice cool scrub will bring down swelling.
Can I Use CBD Scrub On My Body?
If you have a body, you can use it!
Try our recipes below on your feet, hands, face and anywhere your body needs it. Since it's all natural and super soothing, your skin will say thank you!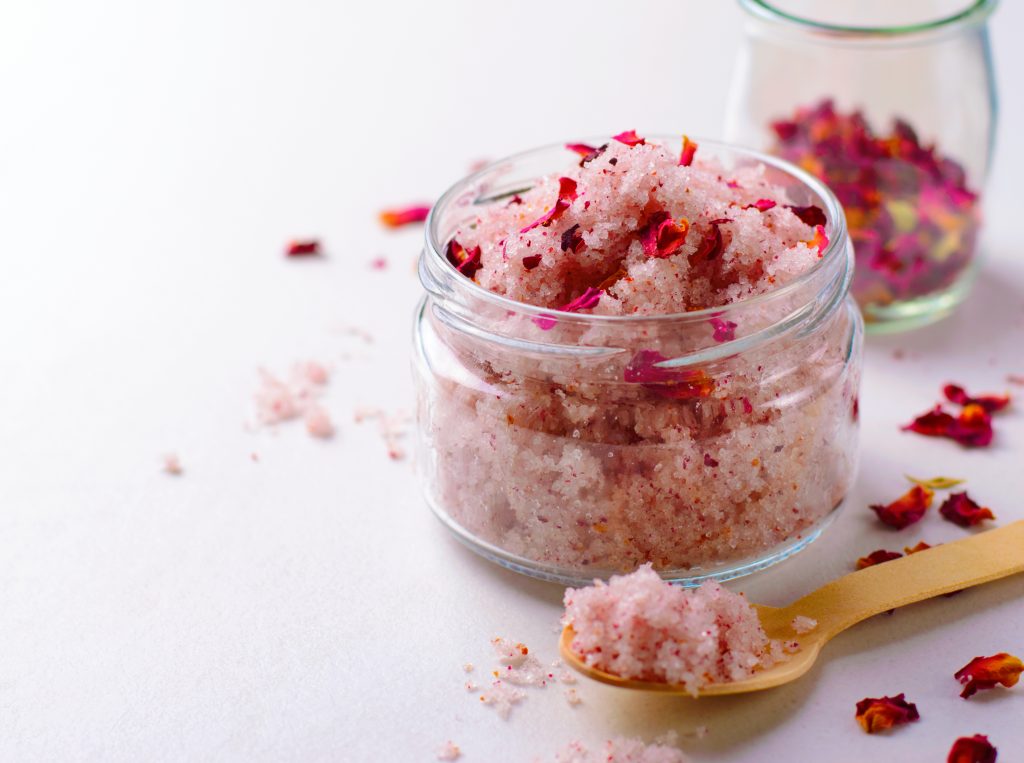 Seal in all of the moisture and goodness with Cannadish's CBD Skin Moisturizing Cream and call it a day!
Best CBD Sugar Scrub Recipes: For Smooth Skin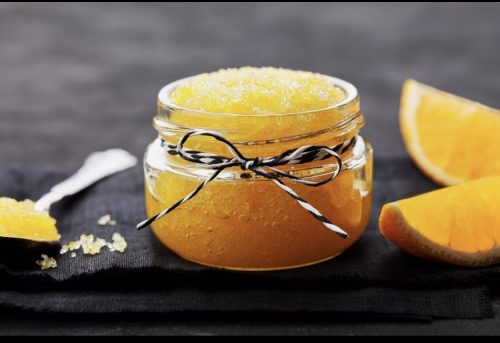 Author: Steph Van De Ven
Melt together the coconut oil, jojoba oil, almond oil and CBD oil on low heat. Just untill the coconut oil is melted.

While the oils temperature are back at room temperature, add in the sugar, coloring, chopped orange peel and essential oils.

Use a hand mixer to mix well and seal in mason jar.

Apply to the skin and scrub very gently. Wash off snd follow with a facial moisturizer.
Try this Scrub!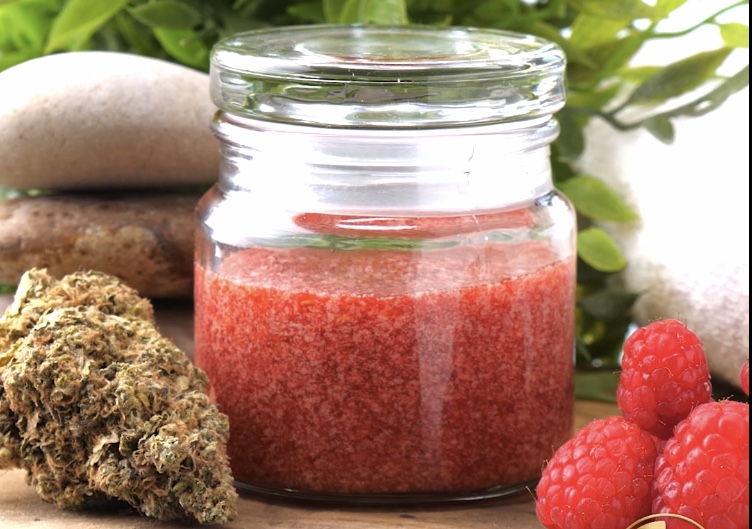 Servings: 200 Ml
Author: Steph Van De Ven
Combine all ingredients together in a blender.

Pulse blend untill raspberries are fine and the sugar is blended into fine particles.

Store your CBD scrub in a glass jar and refrigerated for up to 5 days.
Directions: use a small amount of CBD sugar scrub on a cleansed face. Lightly scrub in a circular motion. Leave the scrub on for a couple minutes before rising off with water.
Honey and CBD Sugar Scrub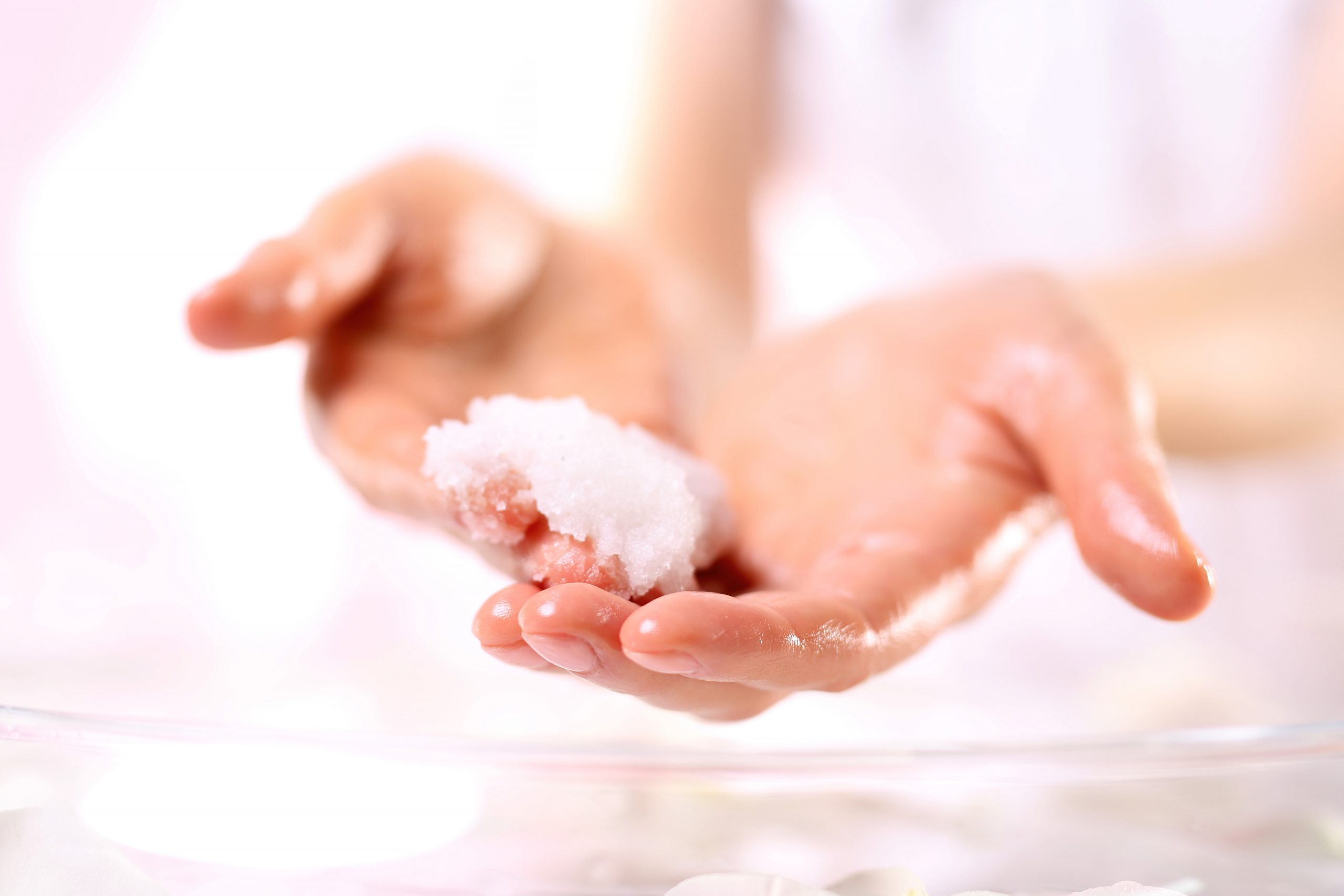 Servings: 1 person
Author: Steph Van De Ven
Cost: 40
Large Mixing Bowl

Spatula

Mason jar
Mix everything together in your bowl

Pour it into your mason jar, seal it up and place in the fridge for one hour

When you're ready, gently cleanse your face and use a hot, wet towel to open pores before applying scrub

With your hand or a small spatula, you can layer your scrub on your face or body

In gentle circular motions, enjoy scrubbing off the dead skin!

NOTE: when using on your face, stay away from your under-eye area.

Let your scrub stay on your face or body for 10-15 minutes.

Using a nice, hot, wet and soft towel, remove your scrub using the towel in circular motions. Pat your skin dry gently.

Finish with Cannadish CBD Skin Cream!
For even more skincare tips, tricks and DIY recipes click here.
Shop for Cannabis products here while enjoying your CBD Sugar Scrub.