Cannabis-Infused Perfect Autumn Squash Soup
It can't be said enough! Homemade soup is the best! Especially Cannabis-Infused Perfect Autumn Squash Soup.
This soup, as the name suggests, is perfect for so many delicious reasons.
First of all, it's as easy as A-B-C. Honest!
Second, it's infused with Cannabis. Enough said!
Third, it's the perfect warm-you-up soup with a bit of a buzz for those chilly and refreshing Autumn evenings.
What Are The Wellness Benefits of Squash?
Squash is a veggie that is high in vitamins A, B6, and C, folate, magnesium, fiber, riboflavin, phosphorus, and potassium.
Yellow squash is rich in manganese.
Manganese helps to boost bone strength and helps the body's ability to process fats and carbohydrates.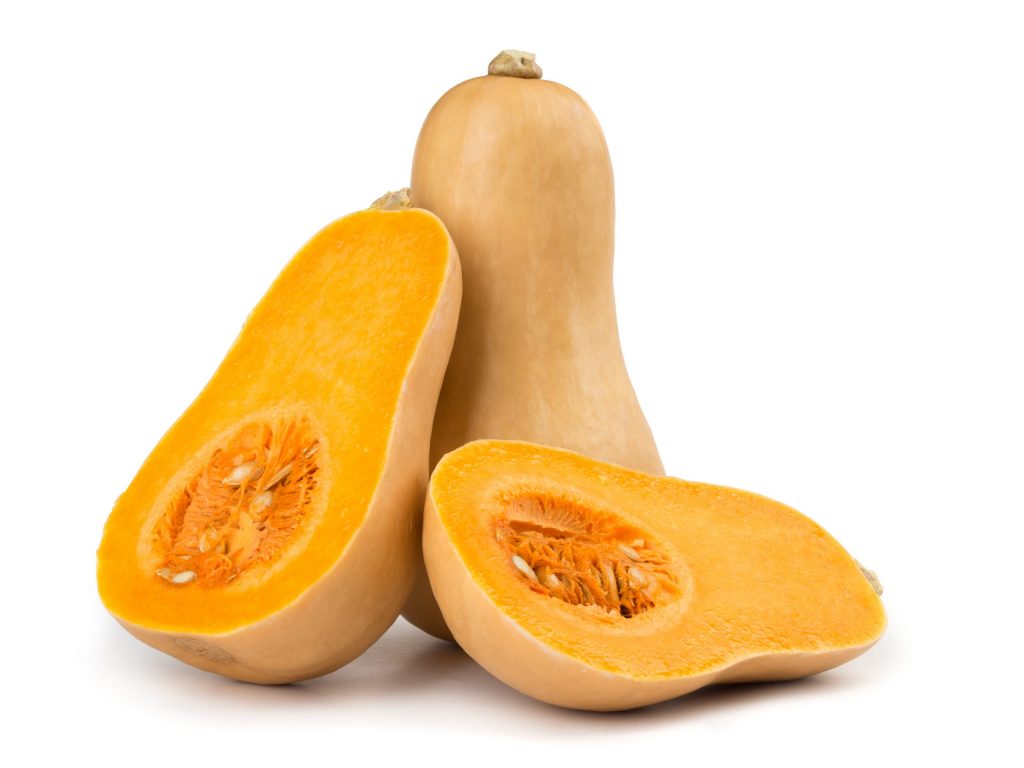 How Do I Infuse Weed Into Soup?
Easy, just like we said!
Cannabis-Infused Oil is a perfect companion in any edibles dish, but it adds even more depth, flavor, and substance to your soups.
Here, we'll show you how to properly make Cannabis Infused Olive Oil:
And of course, the moment you've been waiting for; The Recipe.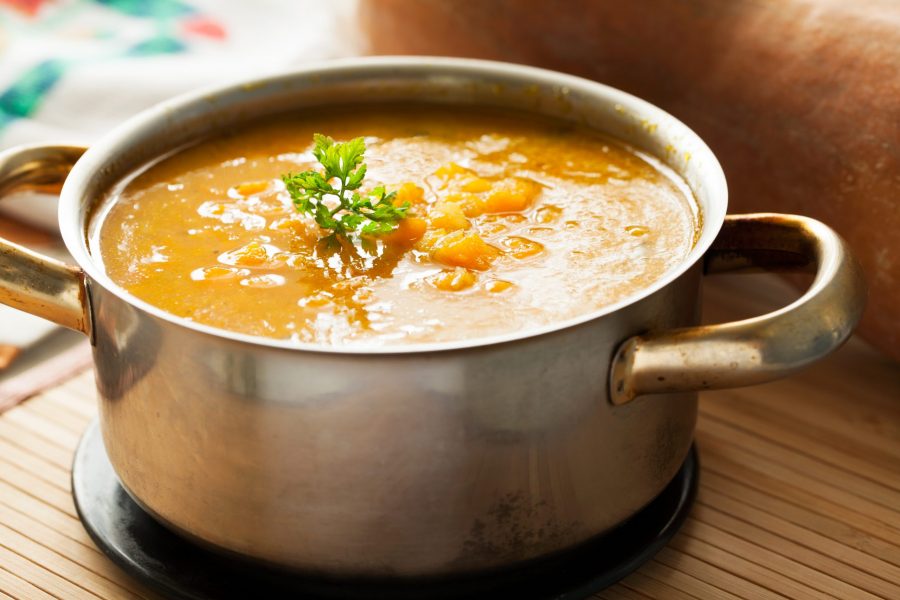 Servings: 4 people
Author: Steph Van De Ven
Cost: 25
Equipment
Cookie/Baking Sheet

Parchment Paper

Sharp Large Knife

Soup Pot

Blender or Bullet

Stove

Soup Ladel
Ingredients
1

Medium

Squash

Yellow is best

2

Shallots

Cut in half

4

Cloves Garlic

2

cups

Water

2-3

tsp

Fresh Ginger

Grated

1

tbsp

Mild Red Curry Paste

1

tsp

Ground Tumeric

1

tbsp

Canadian maple syrip

The best!

1

Lime

Juiced

3

tbsp

Canna Olive Oil

See blog for video instructions.
Instructions
Preheat the oven to 400°F/205°C.

Line a baking pan with parchment paper. (the best thing since sliced bread!)

Wash the squash & cut in half, remove the seeds with a spoon. Place onto the baking sheet with the shallots, cut side up. Drizzle with regular olive oil, sprinkle with salt & freshly cracked black pepper.

Flip them so the cut side is facing down to bake them.

Wrap the garlic cloves with foil & place them on the baking sheet with the squash.

Roast in the oven alongside the squash for 50 – 60 minutes or until the squash is tender when pierced with a fork or knife – all the way throguh.

Unwrap the cloves & remove the peel CAREFULLY. ( Oven mits are helpful!)

In a blender or food processor place the squash,shallots, garlic, coconut milk, lime zest, ginger, curry paste, turmeric, coconut sugar & a few pinches of salt & black pepper.

Blend until creamy, add some water as needed to achieve a smooth consistency. Add the lime juice & canna-olive oil, blend again. You can always thin it out with more water for desired soup consistency.

Place in a big soup pot over medium heat to warm up the soup.

Ladle into bowls, garnish with black pepper and a dollop of sour cream if you like it!
If you're starting to cook with Cannabis, or you are a seasoned Canna-Chef, check out more recipes here.
For great ideas, pairings and cooking products, check out these products.